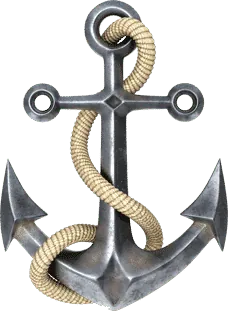 What we do
Our Services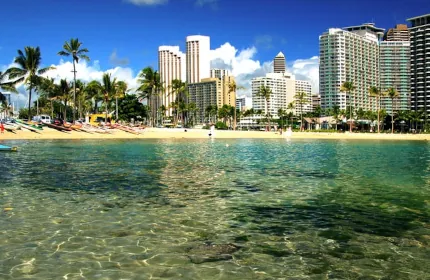 Hotels & Resorts
Hotels & Resorts
Enjoy valuable privileges at hundreds of the finest hotels & resorts worldwide. Discover a world of great hotels and resorts when you book with Grand Cruise Vacations!
Hotels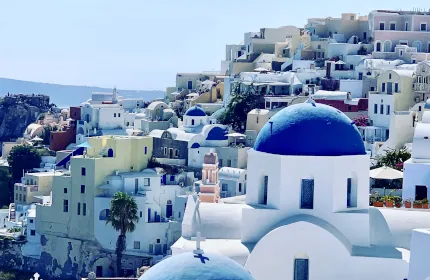 Land Vacations
Land Vacations
Whether you are looking for history, adventure, exciting destinations or just a peaceful getaway, Grand Cruise Vacations can help you create the perfect vacation.
Land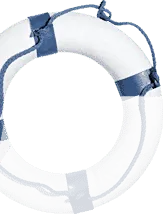 Grand Cruise Vacations was started in 2020 by Gia Nuzzi (Gia Cruise Diva) after being a cruise consultant for 9 years. We are affiliated with Palm Coast Travel and OASIS Travel Network, a Signature Travel Network member. This affiliation gives us access to a host of destination specialists, cruise lines, and land tour operators, and provides us with many options, amenities & benefits to our clients that may not be available through internet booking engines. With Grand Cruise Vacations, you always have someone in your corner – before, during, and after your cruise vacation.
Travel With Us
Upcoming Sailings
Cruise Advisors
Meet Our Team
Client Testimonials
Gia doesn't just give you 100 percent she gives you 200 percent. We just came back from our cruise and had the best time ever. She told us about all the perks you get from having a junior suite that we didn't know about. She also helped us with the excursions we booked. If you are thinking about going on a vacation and don't know what to do, just ask Gia and she will make all your dreams come true. She will keep helping you even after you book your vacation. She will keep in touch with you during and before your vacation. She will make all your dreams come true. Make sure you get in touch with her to make your dreams come true no matter what kind of vacation you want.
Gia helped us find the perfect cruise for everything we were interested in. She also advised us how to make the best out of several options which made our cruise even better than expected. Thanks to Gia, this was by far the best vacation we've ever taken, and we plan on doing business with Gia for our next cruise. We couldn't be happier!
Having always booked my own travel arrangements, this time I had the best TA ever Gia Nuzzi. We did a Mediterranean cruise and she made sure we had the best care. Checking in on us every step of the way. But the best was the extras we received for our anniversary cruise. She made our trip extra special and got us the best rates along the way.
Gia will always give 110 percent of her time to make your trip as stress-free and pleasurable as possible. She makes herself available to her clients when they need her"
Gia is attentive to your wants and needs. she will go the extra mile to make your cruise the best ever. Gia responds promptly and has a plethora of knowledge on cruise packages. Awesome service:)
Gia is beyond excellent with helping her clients and is always very knowledgeable! You can tell that assisting new and/or well traveled cruisers is her passion. She has been nothing less than phenomenal! I highly recommend Gia to be your guide in the amazing cruising experience!
Once again, Gia you out did yourself! We had an amazing vacation. I think my daughter says it pretty well. Here is a quote from her post. ' ...It was a first for my brother and me, and it was an experience I would never forget. The Carnival Victory was a very beautiful ship and this was the fanciest dining I have ever done lol We went to Key West and Cozumel, Mexico!..' Gia Nuzzi, we love you. Can't wait until next time.
Hey y'all, looking for a great time and a memorable experience cruising.... Then this person right here is who you need to chat and book with. Bob III and I had a wonderful time and excellent experience all because of Gia Cruise Diva. We told her what we wanted and how much we wanted to spend and to no avail she was on point with suggestions, the booking process, answers all if the questions we had and the best part was that she stayed in touch until we sailed giving tips and reminders to ensure the best possible vacation. We are very old friends and now I also have the privilege of calling her my cruising agent. Gia Nuzzi, Bob and I thank you so very much, we are truly grateful for everything!!! Can't wait to do it again
Gia! Thank you so much for everything that you have done and the expertise that you gave us in making this cruise happen! I never felt like anything was not going to be completed and you answered all of my questions. We are definitely going to use your excellence again for future cruises! I'm very glad that we met you and your husband 😀 Gia, we had an awesome time!!! Celebrity took care of the replacement by giving us two dinners in one of the specialty restaurants. Thank you for everything, Gia!!!! You are truly in your calling as a Travel Agent! The hotel is a very nice ending to our trip!! It's more on a resort style
So, next March we are going on a family cruise! To say the least, trying to get everyone's schedules to match with two offshore workers, a schoolteacher, a social worker, a computer nerd, and a plethora of other folks is a challenge! It means a LOT of changes to cabins, who can go, who can't, moving things around, last minute here and there's... BUT when you have one of the best travel agents in the Cruise business as a personal friend, it makes things a LOT easier! Not only will she keep you informed of the best deals, but she busts her collective a** to accommodate the craziness of the Carpenter/Baldwin/Hilty family! Needless to say, she did it! Gia Nuzzi put it all together for us! We will be spending Spring Break in Cozumel, Honduras, and Belize! If you need someone to put together a cruise for you, hit her up! She's based out of Florida, but she knows all the ins and outs of the Cruising Biz! Gia the Cruise Diva! Thanks, my friend!